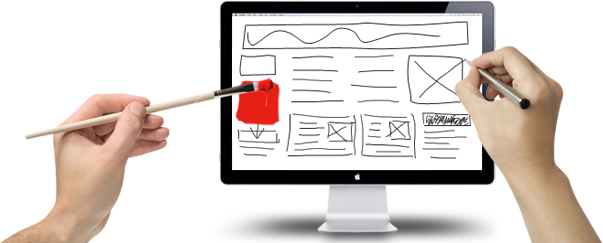 Simple Websites, Content Management Systems (CMS) and E-commerce Solutions
The rules & controls we pracstice in designing websites
The controls governing web design today are stricter than ever. Some call the new approach to designing websites and web applications "Web 2.0". We at SWS have indeed begun to apply it.
The most important features and controls we practice in web design:
Simplicity and clarity in design
Using CSS and XHTML
Using modern technologies such as RSS, XML, Ajax, etc.
Complete support for web browsers:

Internet Explorer
Opera
Firefox
Netscape
Safari

Search Engine Optimization (SEO)
Wide presence on global search engines and search terms
In other words, Web 2.0 technologies mean simplicity, flexibility, user-friendliness, usage and navigation appeal, precision in technology utilization, strict controls, economy, and functionality.
Web design process
As for the web design process, we follow a simple fail-proof process of 5 steps:
Information gathering
Submission of first design draft
Revisions
Design draft finalization and approval
Approved design implementation and delivery
Career
Secure and optimal environment for work and innovation in our offices.